Color Mixing:

You can make all the colors you need by mixing lemon yellow, fuschia, and turquoise. Get black, too (Dharma's New Black), as it intensifies the other colors wonderfully by contrast, and it's hard to mix on your own.

Simple rules:


a lot of

fuschia

and a little

yellow

make

red

red

and

yellow

make

orange

yellow

and

turquoise

* make

green

a lot of

turquoise

* plus a little

fuschia

makes

blue

turquoise

* plus

fuschia

makes

purple
Color Choice:
The two most obvious differences between a wonderful tie-dye and a so-so one are color choice and color saturation. You'll find that you really have to work to squirt enough dye into the folds to avoid a large amount of white on the finished garment. In choosing colors to place adjacent to each other, remember the color wheel. Do not place "opposite" colors next to each other, such as red near green, or blue near orange, or yellow near purple: the results would be a muddy mess. If you really like bright colors, avoid placing a color with red mixed *in* it, such as purple, near green.
A good basic rule is to apply two colors next to each other only if they appear next to each other in the following short list:
...or, for a more detailed color scheme, choose adjacent colors from the following expanded list:
It really does help to place
fuschia
between
red
and
purple
.
For eye-popping color contrasts, you can avoid muddy mixtures of colors by adding a thickener such as sodium alginate to your dye mixtures; applying contrasting colors to the two sides of your bundled folded fabric will then result in alternating stripes.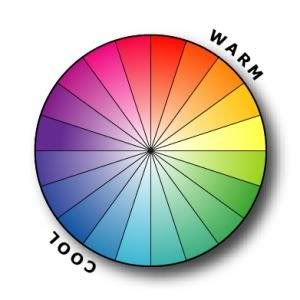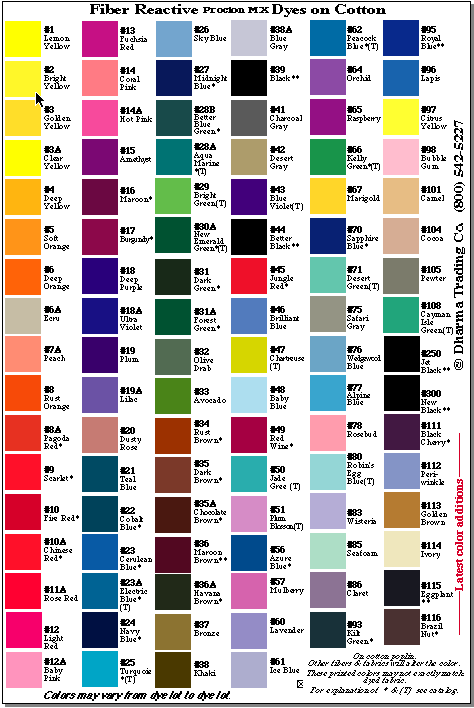 Peacock Blue - requires 2 times as much dye.
Contains #25 Turquoise:
1. Require more rinsing to remove the excess dye than do other colors.
2. Warmer tap water (up to 130ºF) when vat dyeing, can yield deeper shades.
3. Using Glauber's salt instead of plain salt when vat dyeing can also improve results.
Lavender
Quirks of All Reds: Full of speckles. If you mix the powder with salt before adding water, it seems to dissolve better.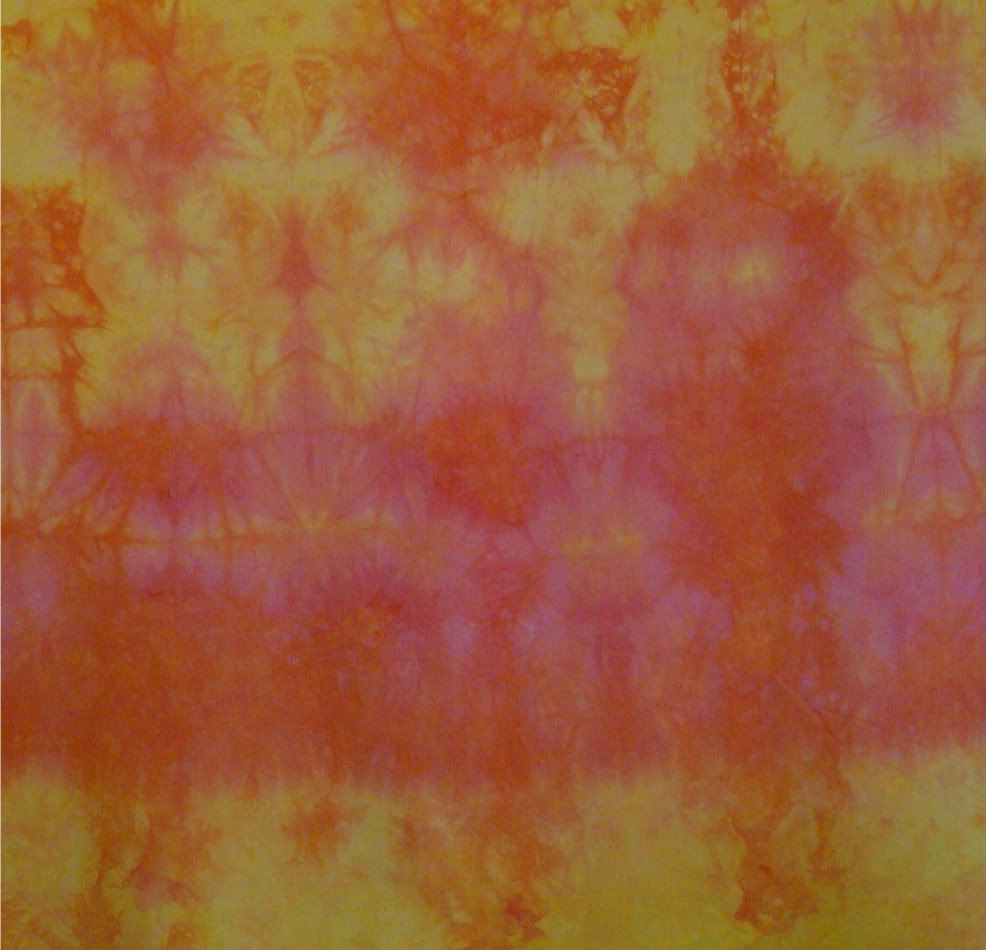 Peach and Raspberry
Rust Brown
Golden Brown
Better Black